The french guy (hereinafter referred to as T) and I joined the Sharman ceremony together. He would teach me Yoga for free, then I joined up with him in a village, Kovalam, South India. We lived in the same flat together for approx 1 month.
Actually I also had a course of Ayurveda treatment for 21 days in a clinic recommended by him.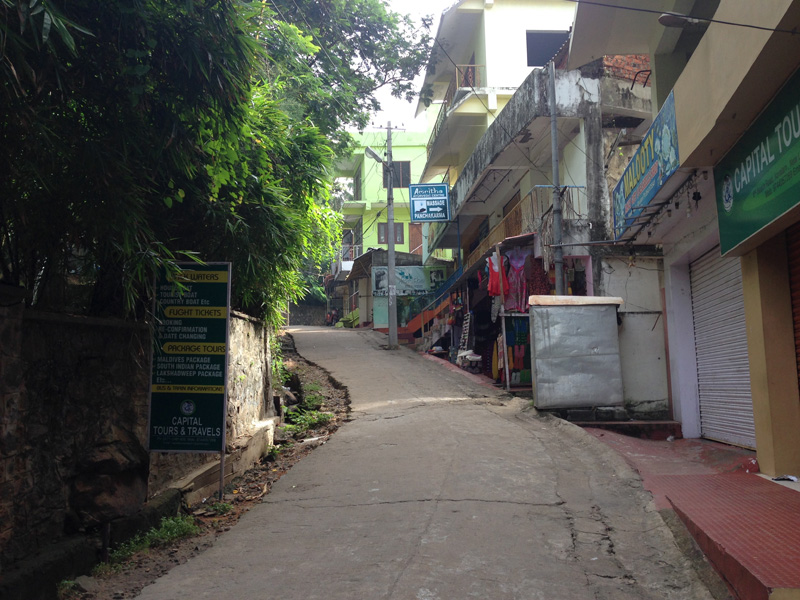 It was because I had been getting a lot of sweat on my left forehead, behind my left ear and under my left armpit when I felt very stressed or in hot weather. This had been happening for the past five years. It was only on the left side, not both sides. And when it happened, the affected areas felt hot.
At first, I was going to have the treatment depending on the price, but It was more expensive than I had expected. So I decided not to have it. But I did have it in the end because of T's strong recommendation and his negotiation with the clinic. It was approx 40,000JPY for 21days.
The schedule per day was…
In the morning: Yoga practice… 1 hour
In the afternoon: Ayurveda treatment… 3 hours
In the evening: Meditation (a part of Yoga)… 2 hours
I read some books and explored around this village in between. But when I walked outside, I avoided the sunshine. Because the practitioner told me that I shouldn't have too much sunlight during the treatment.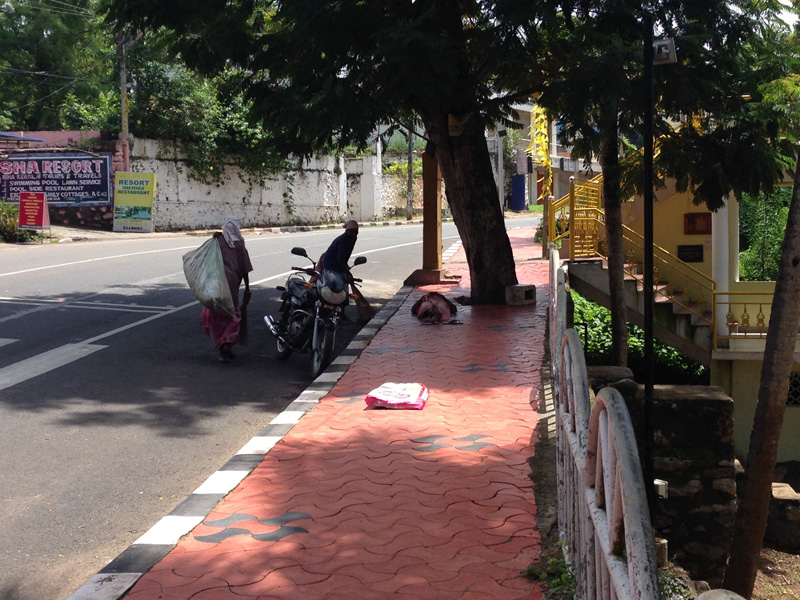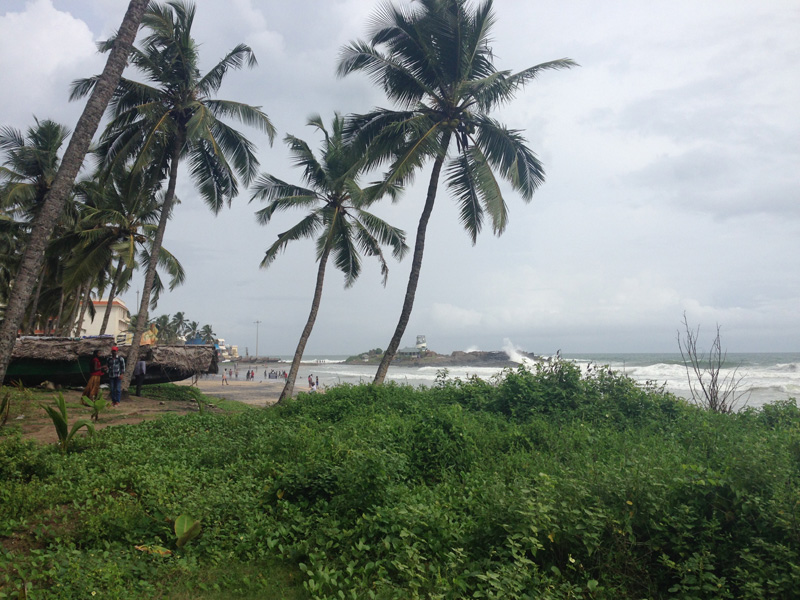 The list below is about Ayurveda's rules.
sleep at least 8-9hours per day
don't have too much sunlight
don't look at the displays of digital devices
don't have food including meats and oil, and nor anything cold as much as you can
drink a glass of milk per day
do Yoga (Asana, Prayamana) and meditation
The meditation was hardest thing to do. Keeping the same sitting position for 2 hours was like hell. It felt too painful on my buttocks. When I tried to change the position, my teacher (T) scolded me. When he learned Yoga, his teacher made him keep the same position at least 3 hours. He told me that his teaching is easier than he had had. Okay.
But my mind could reach to a spiritual stage (spiritual awakening?) because of his lesson. It was interesting.
I also got interested in Ayurveda, the basic knowledge (for example, Dosha) and the treatment.
The contents of the treatment were…
Ela Kizhi, massage on whole body with oil made with some herbs
Shirodhara, spilling the oil on the forehead while lying face up (I guess it's a typical image of Ayurveda in general)
Njavara Kizhi, massage on whole body with muddy and cloudy white liquid made with some herbs
It was a relaxing time basically, but I also had complex feelings. I wore only a thin loincloth made of paper. When I had the above treatment, it reminded me of the Thai massage.
But the critical deference with the Thai massage was that the practitioner this time was a middle aged man.
Moreover when I had Njavara Kizha, I had a lot of the muddy and cloudy white liquid on my whole body and the loincloth became transparent because of the liquid. Then I lost the value of wearing the loincloth.
How can I say… if I change the perspective, this situation was… hmm… strange. The guy who wore only a loincloth had a lot of muddy cloudy white liquid on his whole body.
Incredible, Ayurveda.
They were very memorable experiences.
By the way, T learned Kalaripayattu here. The origin of all martial arts is seemingly Kalaripayattu. I hadn't known that. I checked the movie with internet… it was so cool. I also want to learn it.
But I didn't do at this time for various reasons.